/* TEMPLATE AREA */?>
/*content area one*/?>
"Rethinking" the role of school architecture while preparing students for the future
Browns Point residents appreciate a close-knit environment that celebrates their maritime culture. As such, the new school was designed with a nautical theme, inspired by nearby Commencement Bay. Examples of this theme may be found throughout the school, such as in the Cafeteria where the belly of a ship hovers overhead.
A key goal of Tacoma Public Schools' is to "Rethink" the role of school architecture while preparing students for the rapidly changing future. As such, the new school layout is based on openness, transparency, and technology.  Additionally, Browns Point Elementary School benefits from; high parent involvement, diverse offerings of extra-curricular activities, and strong participation in the arts.  These goals and benefits were carefully considered and, in collaboration with key stakeholders such as school staff, District representatives, parents, and the community, a unique design developed.  Modeled after the tech sector, a flexible, fun and playful aesthetic encourage interactivity and creativity. Each wing of the new 2-story, 24-classroom school is designated a color, with clear signs outside rooms to signal the Library and various learning environments.   A choice of spaces provides students options for solo concentration, small group projects, and team collaboration. Outside, a plaza, trails, planting space and a performing platform promote outdoor learning.
Athletics play a major role in the secondary use of Browns Point Elementary. The schools' grounds and adjacent playfields are utilized year-round for organized sports, cheer practice and other fitness activities.  The building and site design incorporate strategies intended to strengthen the connections between users of Metro Parks ballfields, school members, and neighborhood residents.  This project aims to help Browns Point deepen its focus on strengthening the community, now and for generations to come.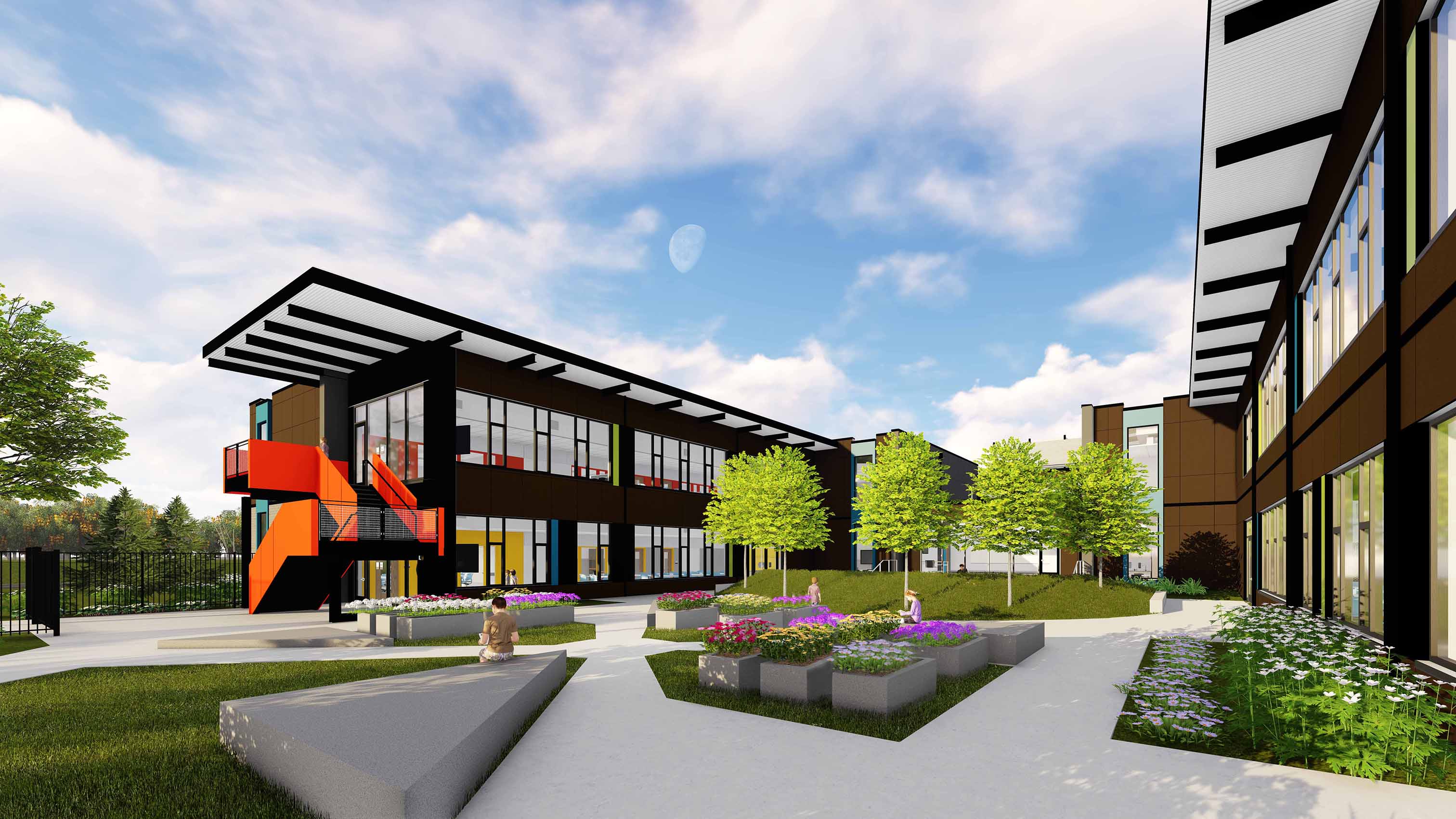 /* END TEMPLATE AREA */?>