/* TEMPLATE AREA */?>
/*content area one*/?>
Energy efficient Low-E glazing, sunscreens and light shelves on classrooms, a rainwater harvesting system, and a high-efficiency mechanical system are just some of Cedarhurst's sustainable features.
Cedarhurst is a Kindergarten through Sixth Grade facility in an older, suburban neighborhood. The design incorporates a 2-story plan to maximize available land on this small, 6-acre, site and to promote a highly energy-efficient facility.
The school is configured in two 2-story classroom wings, an activities wing, and an administration area with a library above. These elements are organized in a double-height central corridor.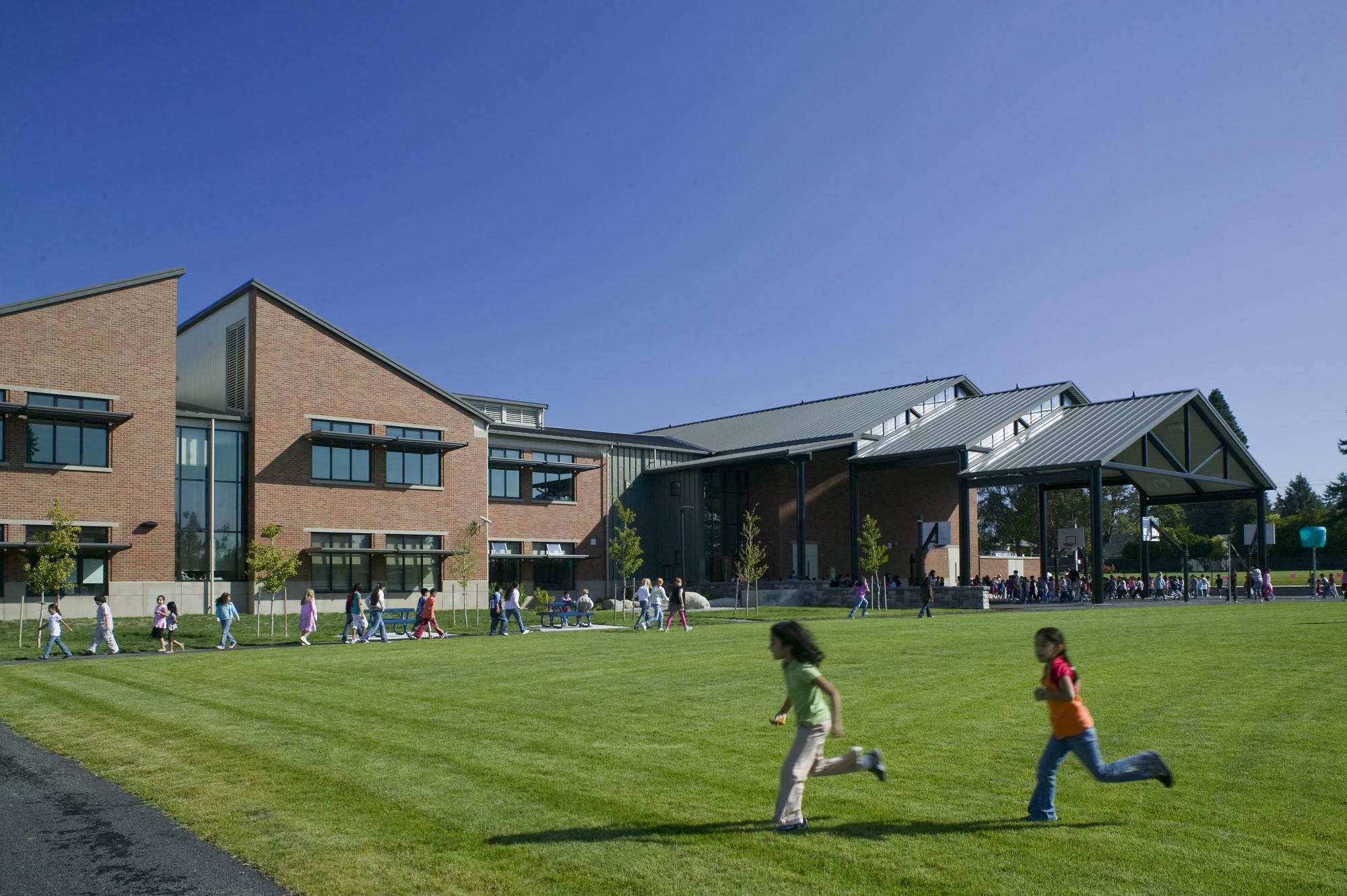 /* END TEMPLATE AREA */?>