/* TEMPLATE AREA */?>
/*content area one*/?>
A learning environment that remembers its origins while designing for the future of its students
In 2017, Littlerock Elementary School saw the completion of a construction project that modernized its campus over the course of two summers and a school year. Three former structures and all of its aged portables were demolished to make way for the new 35,000 square foot addition that connected two remaining buildings: a classroom building and a gymnasium. Site work included a new water reservoir, school drop-off zone, playground, courtyard, and additional parking.
To accomplish this significant project on a fully occupied campus, TCF worked with Tumwater School District and Littlerock staff to identify those buildings, destined for demolition, that could remain in use during construction. The new addition was then designed to fit between these existing buildings, leaving just enough space for the contractor to work and students and staff to be safe when navigating the site.
In acknowledgment of past and present, historic photographs create a graphic collage of the school's previous buildings. Informed by this largely black and white collection, the interior palette conveys a timeless design, utilizing natural wood to accentuate a neutral base.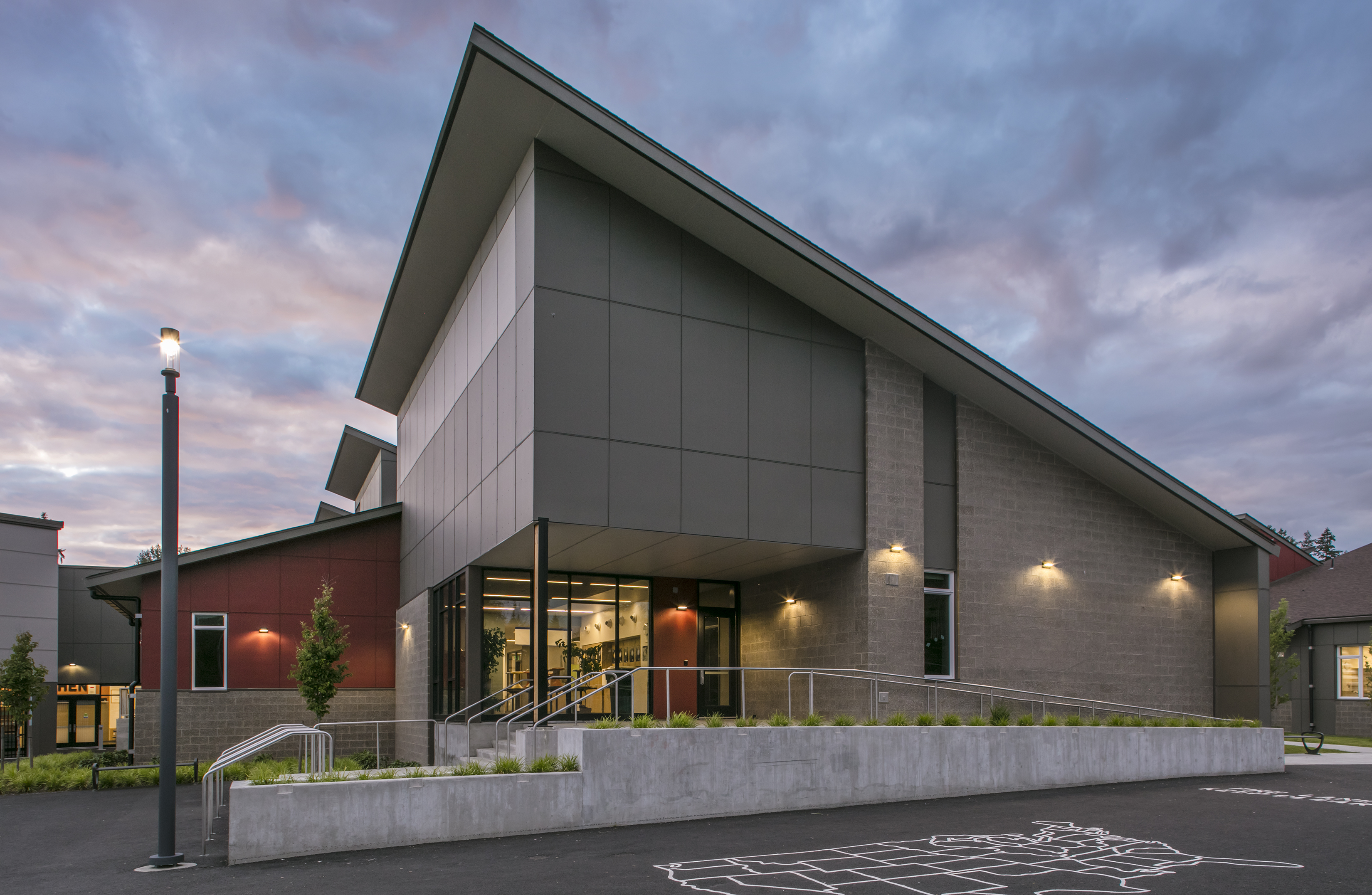 /* END TEMPLATE AREA */?>