/* TEMPLATE AREA */?>
/*content area one*/?>
Supporting its mission to provide reliable, safe, comfortable public transportation service, Jefferson Transit's new Maintenance, Operations and Administration base establishes a new era of transit in Jefferson County.
After more than a decade of starts and stops in planning a new facility, Jefferson Transit Authority (JTA) persevered to implement this new transit base supporting the agency's maintenance, operations, and administrative (MOA) functions. The 10-acre wooded site, originally purchased in 2005 for a new base, provides approximately 6-acres of developed land in a location that facilitates both urban and rural bus routes.
Getting the most out of a limited capital budget, TCF worked with JTA staff to prioritize the essentials, ensuring a functional facility could be achieved while providing for future growth. The result is a space-efficient, pre-engineered steel main building supported by three smaller structures, containing fueling and washing functions. A palette of galvalume corrugated steel panels and flush metal panels articulates the two primary building volumes, punctuated with aluminum windows and a welcoming wood entry vestibule.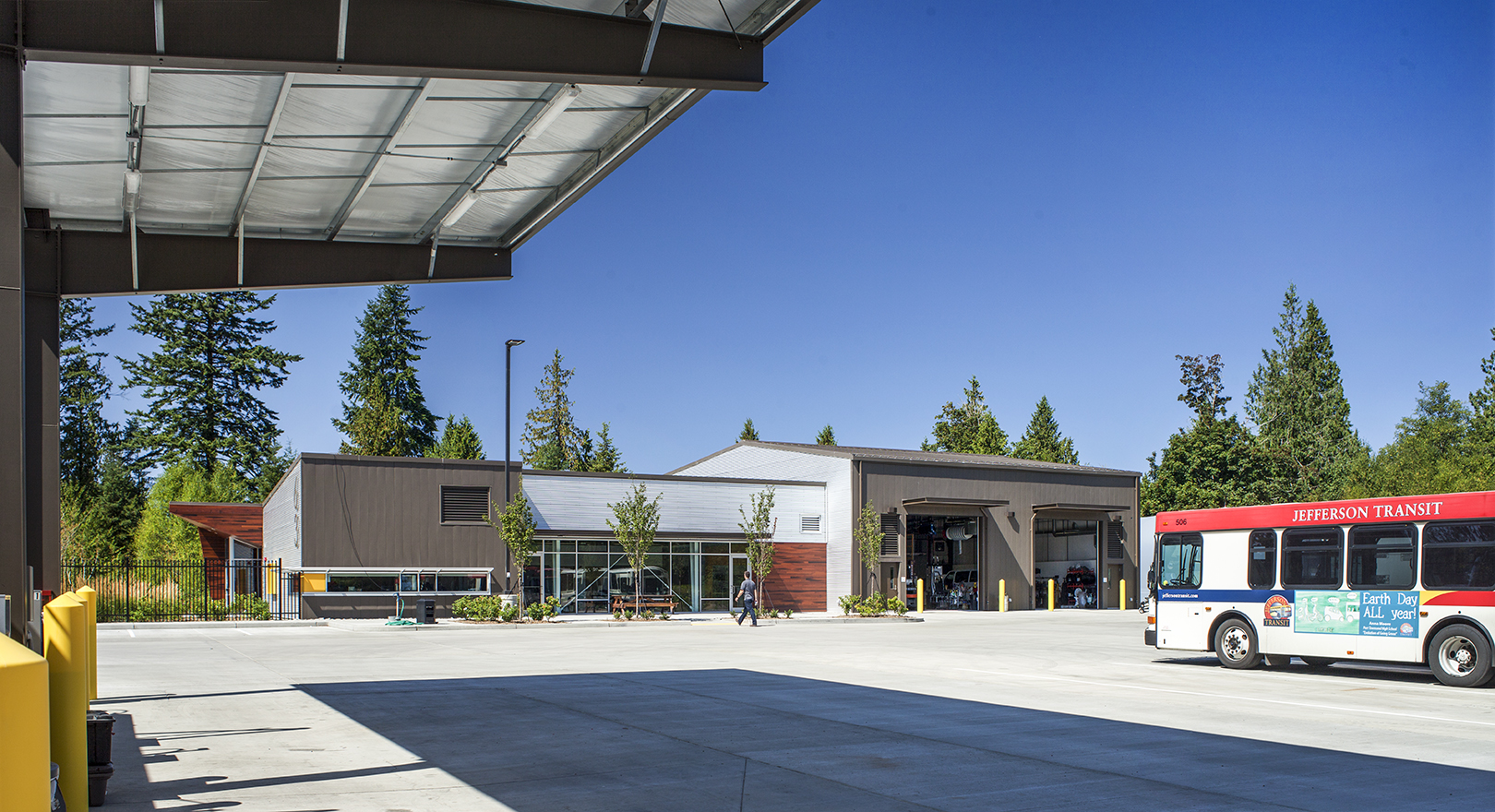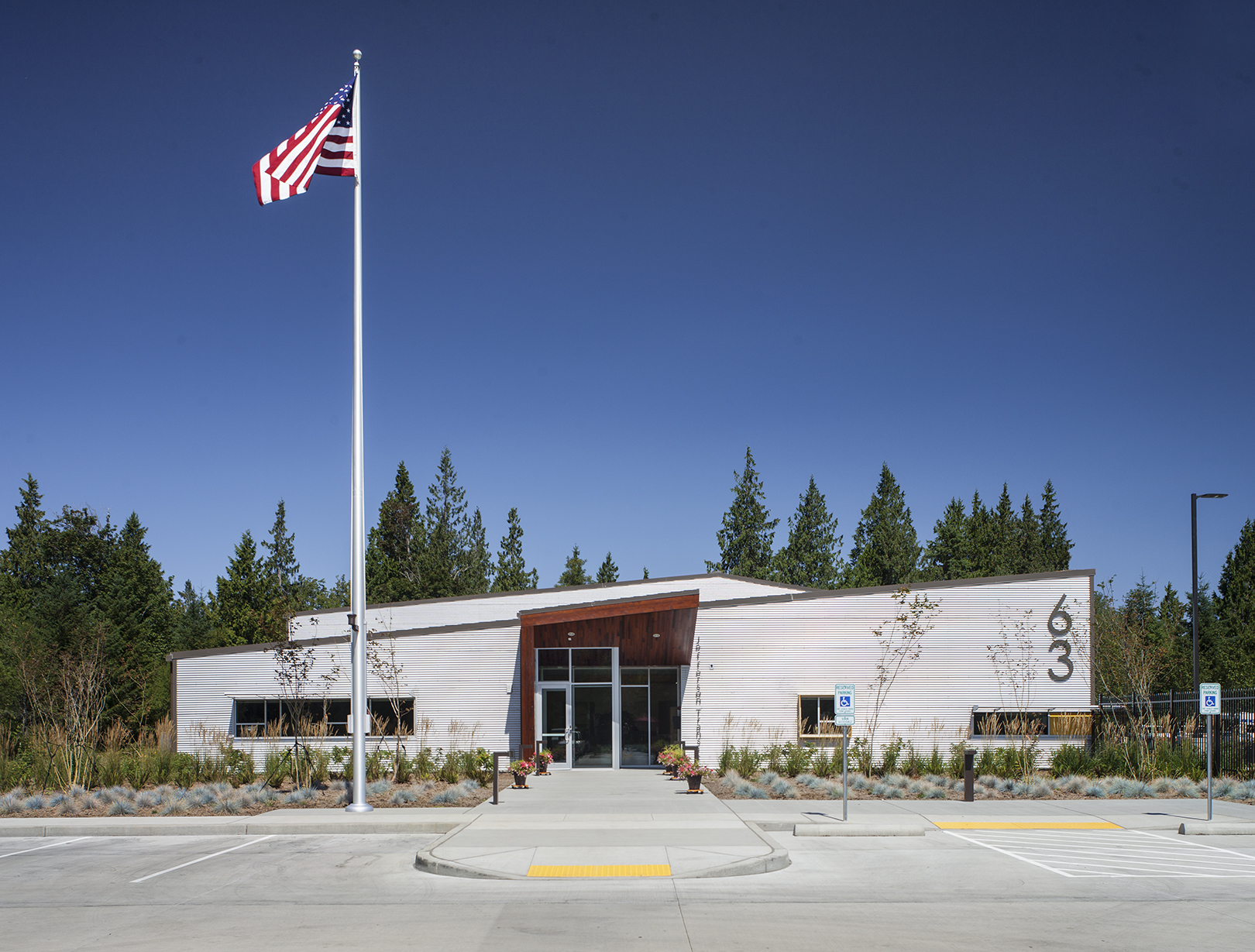 /* END TEMPLATE AREA */?>