/* TEMPLATE AREA */?>
/*content area one*/?>
Making the most of a wooded site, Harriet Rowley's design embraces its surroundings as it readies for incoming generations of learners.
The 2-story Harriet Rowley Elementary School is located on a wooded, 15-acre, parcel near East Division Street in Mount Vernon, WA.
As Mount Vernon School District's (MVSD) first new school in twenty years, Rowley's completion helps the community build toward the future. This facility acts as a stepping stone, and temporary home, for students awaiting construction of MVSD's next project, Madison Elementary. Rowley Elementary is designed to support 550 students in grades K-5.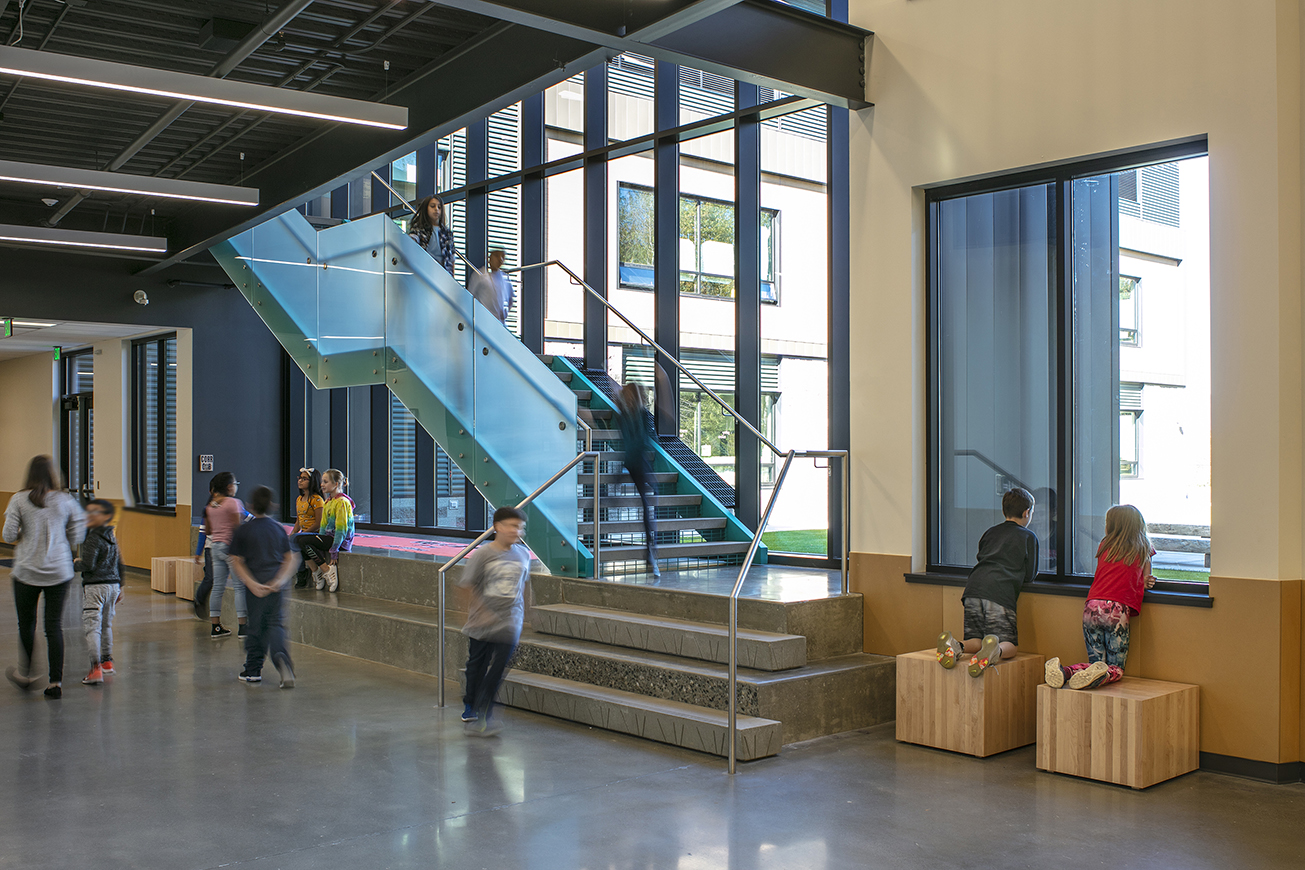 The design is inspired by the setting and spirit of its neighbors. Materials and finishes combine longevity, durability, sophistication, and delight.  Timber harvested from the site has been re-milled and used as interior signage and outdoor site features.  An interior bridge connects two pairs of classroom and activity wings, stitching together a floor plan that connects spaces for learning and social engagement. Outside, students enjoy playfields surrounded by a walking path, a covered play area, and an open outdoor learning space.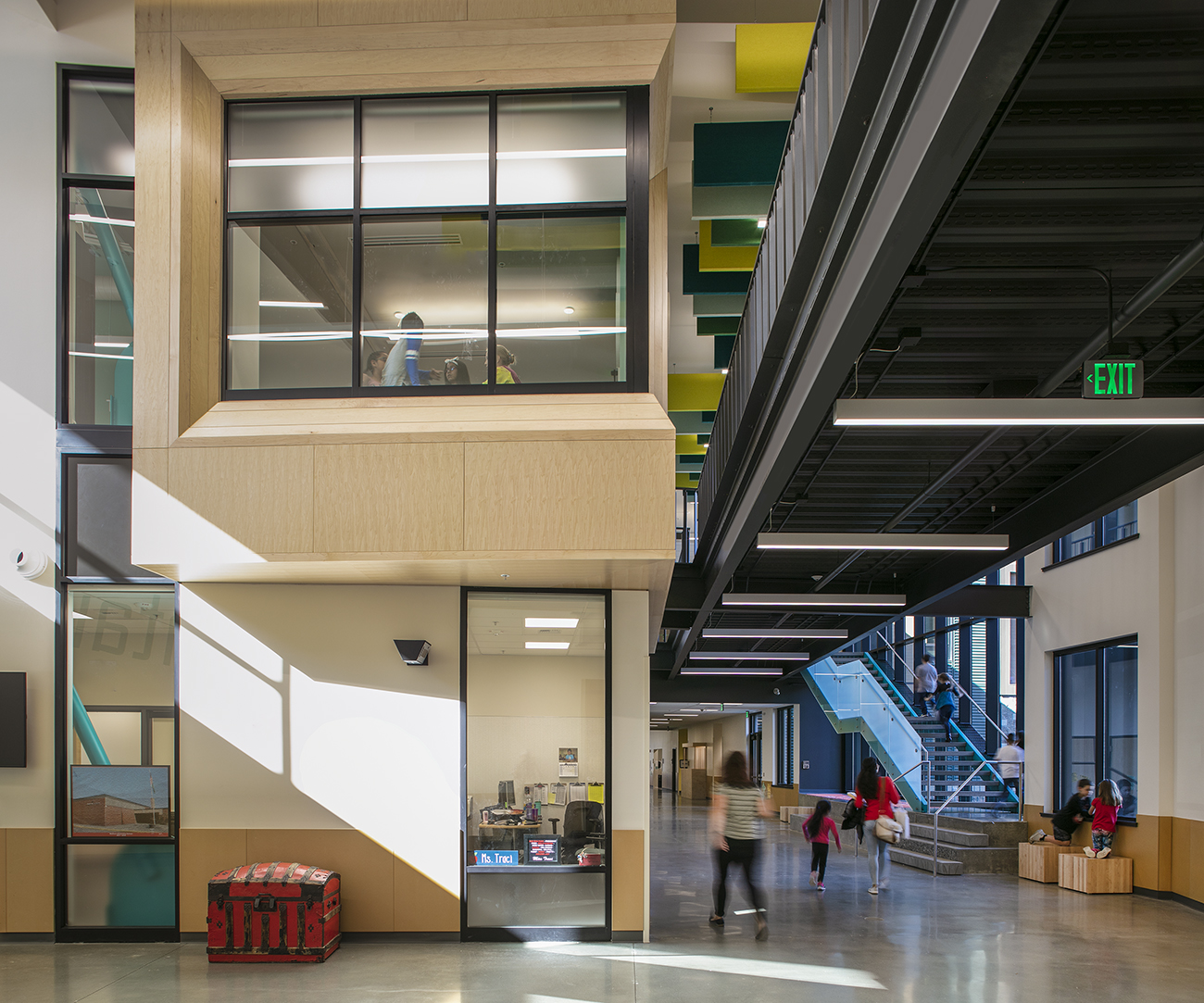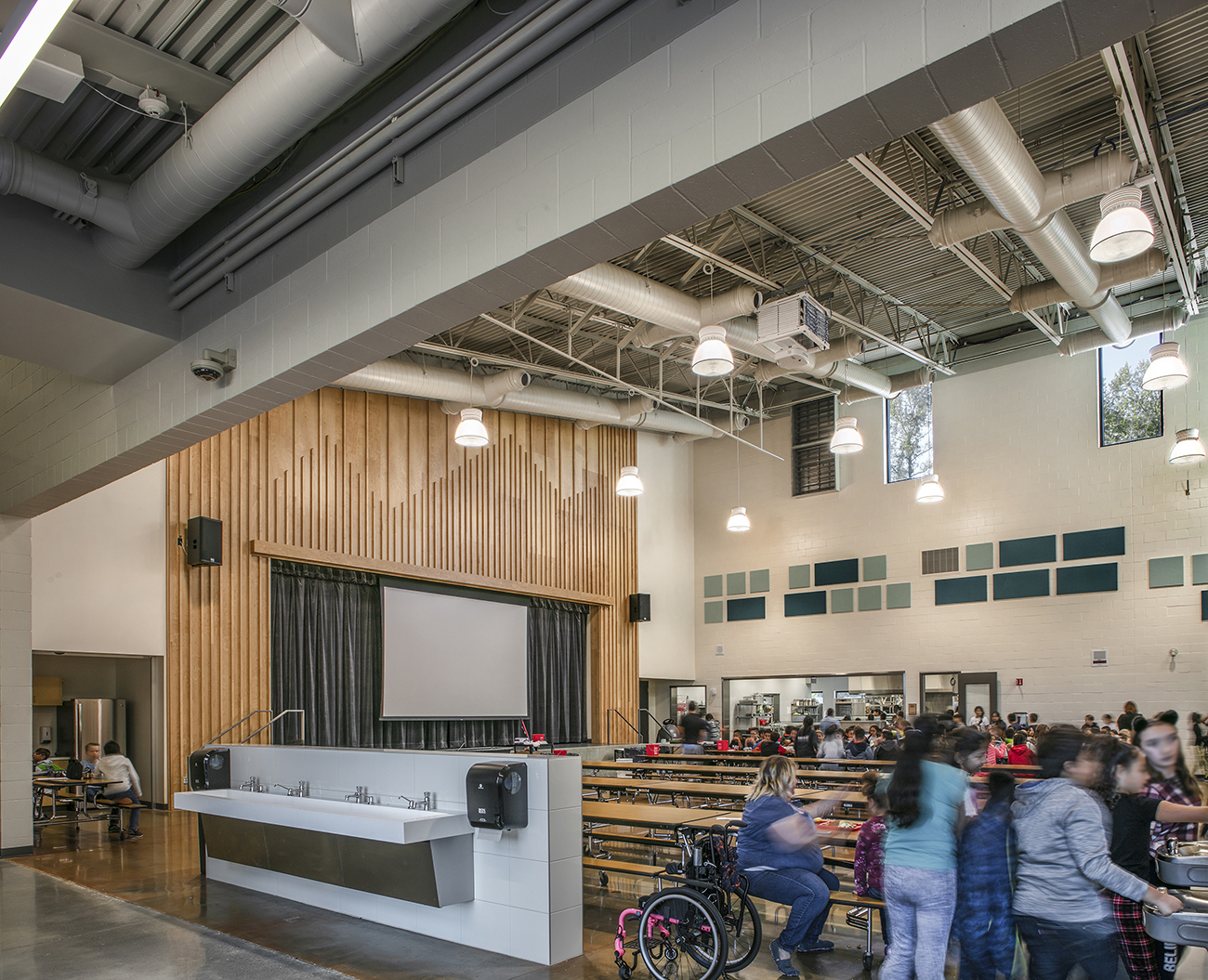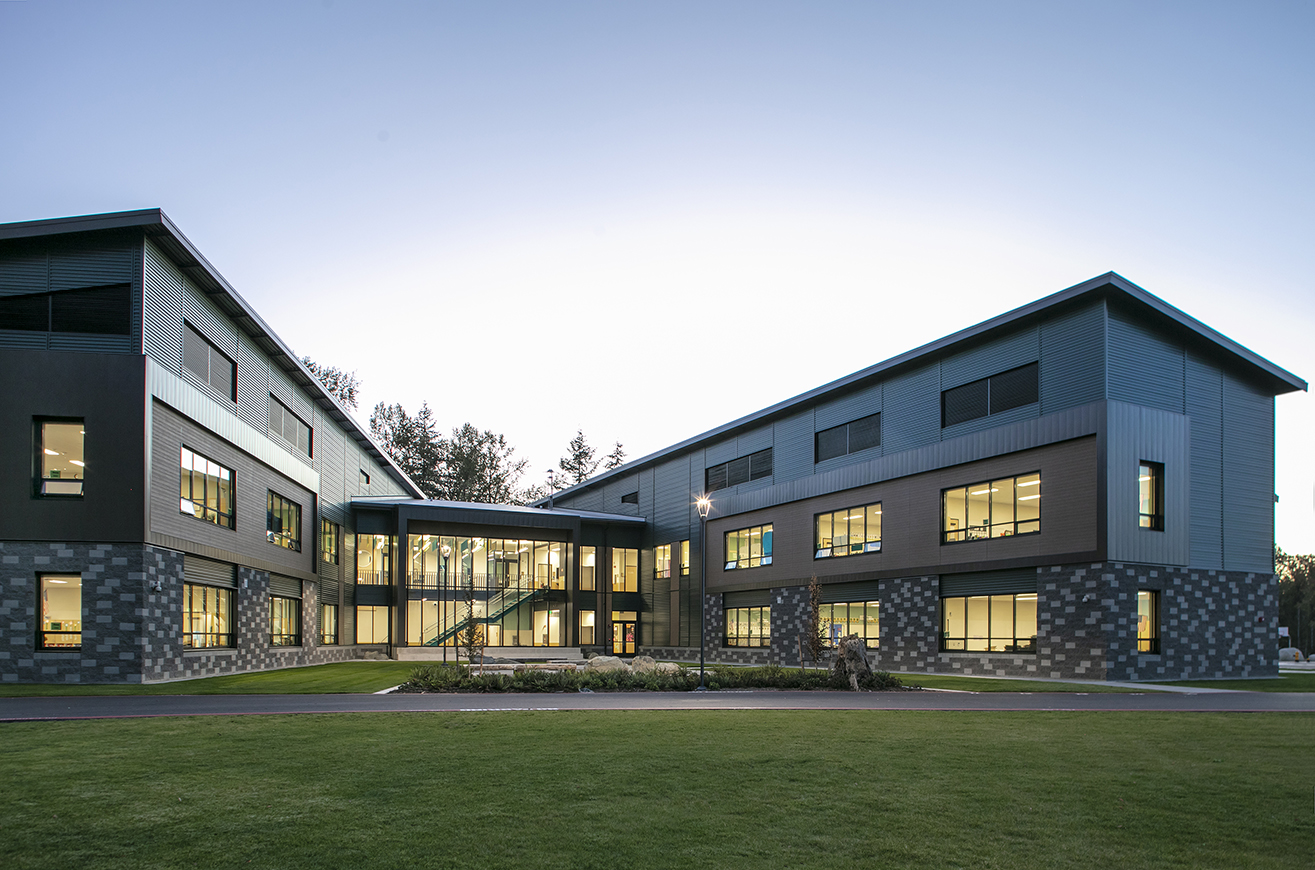 /* END TEMPLATE AREA */?>