/* TEMPLATE AREA */?>
/*content area one*/?>
Serving a population of nearly 46,000 citizens in this growing municipality, the City of Sammamish Public Works and Parks Maintenance and Operations Facility supports more than 40 staff and crew in this new facility nestled into a forest setting with residential neighbors.
Since its incorporation as a city in 1999, Sammamish operated public works and parks maintenance services out of an old house and various park structures. As the City grew, the aged facilities – which were not designed for infrastructure maintenance needs – greatly strained the effectiveness of maintenance services. A plan was set in motion to provide new facilities, on a newly purchased 5 acre site in a relatively undeveloped, but residential area of town. With an overarching goal to create a blended public works and parks maintenance culture, TCF worked with the staff and crew to develop a cost-effective, compact facility integrated into the wooded hillside site, providing for all necessary crew and admin spaces (dispatch room, training/lunch room, locker and mud rooms, and office space), along with maintenance shop space and storage facilities.
Responding to the scale and quietness of the neighborhood, the building massing, materials, and detailing results in a facility at home in this setting, and a good neighbor to the surrounding homes. Visit this facility and you will find the Public Works and Parks personnel taking great pride and ownership in their new home.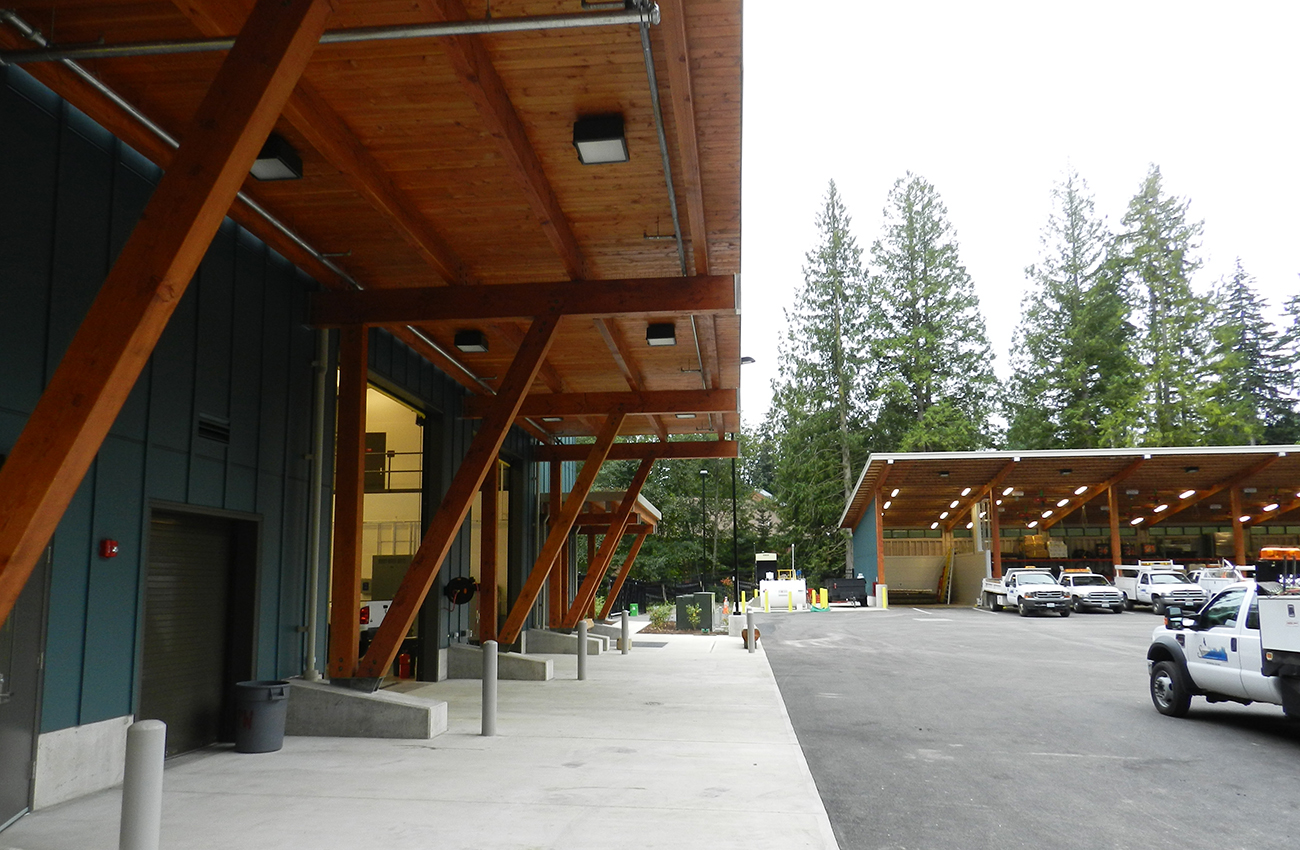 /* END TEMPLATE AREA */?>