/* TEMPLATE AREA */?>
/*content area one*/?>
The colors and textures of Central Washington are reflected in the design of Washington Elementary School.
The natural land formations of Saddle Rock, Sage Hills, Badger Mountain and Castle Rock provide recognizable identification inside the two story, 73,000 SF replacement building.  A playful color palette helps welcome student visitors while complimenting its dusky backdrop of rolling foothills.
Produced through GC/CM design and delivery, the elementary school is designed for 650 students.  Construction was undertaken on a fully occupied site; a phased approach helped address the complexities involved with maintaining student safety and operational functionality.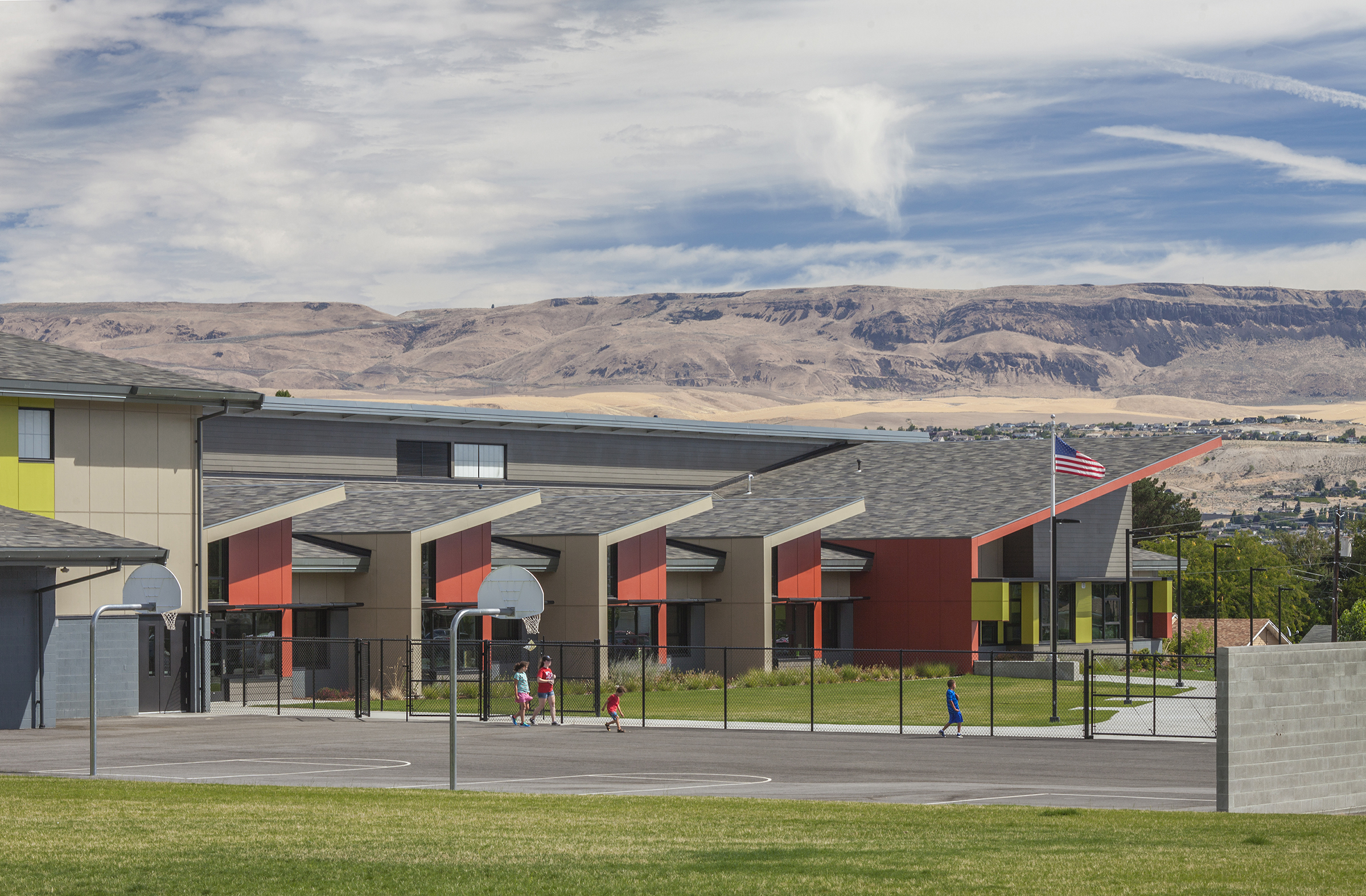 /* END TEMPLATE AREA */?>