Brian Ho, AIA, ALEP, LEED AP, Assoc. DBIA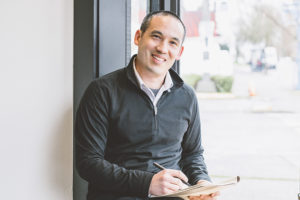 TCF Managing Principal Brian Ho specializes in the planning and development of K-12 schools. He works directly with Owners and other stakeholders to define and implement tailored approaches to creating appropriate, well-resolved, elegant designs. From his diverse experience in GC/CM and public bid delivery, Brian offers unique perspective to solve budget, schedule and other site-specific challenges.
Brian's collaborative style of communication inspires creativity and responsiveness from his teams. He maintains consistent involvement to help create sustainable, hardworking and flexible spaces that accommodate the variety of uses inherent to school facilities.
A sample of Brian's current and recent projects includes:
Peninsula School District:
Evergreen Elementary School
Pioneer Elementary School
Mount Vernon School District:
Historic Renovation, Mount Vernon High School's "Old Main"
Interior Remodel, Mount Vernon High School's Fine Arts Building
Madison Elementary School Replacement
Seattle Public Schools:
Tumwater School District:
East Olympia Elementary School Modernization
Tumwater Hill Elementary School Modernization
Tahoma School District:
Lake Wilderness Elementary School Replacement
Tacoma Public Schools:
Olympia School District:
Ocosta School District:
Boys & Girls Clubs of South Puget Sound, 3 New Community Centers:
Lakewood Branch, Lakewood  WA
Cheney Family Branch, Gig Harbor  WA
Henry T. Schatz Branch, Tacoma  WA